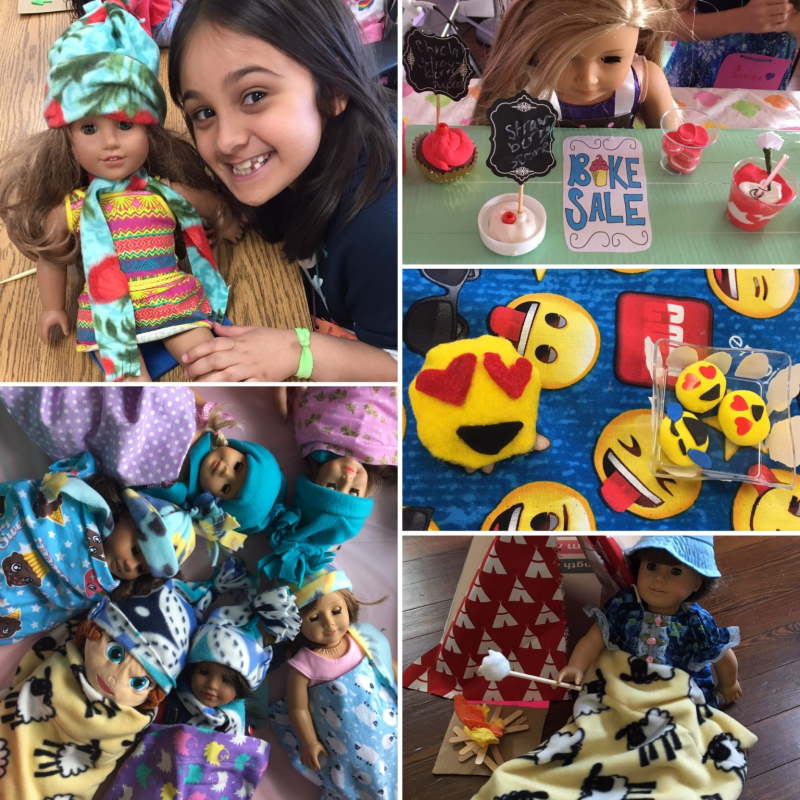 ASE Little River Elementary AG Doll Crafting Class Fall 2017
with Mrs. K
$5500
AG Doll Crafting Class Dates Are: October 12, October 19, October 26, November 2, November 9, and November 16th (THIS IS PAYMENT/REGISTRATOIN FOR EVERY OTHER CLASS STARTING TODAY 10/12.)
American Girl Doll Mini Accessories & Foods Crafting Class: Students bring your 18" size doll and you will learn how to craft miniature items for your doll! Take home a few completed items each class session (sometimes more!). Some crafts include mini foods like a bowl of pretend spaghetti and meatballs, Thanksgiving inspired mini turkey and side dishes, mini hat/scarf, and more!
Open to 2nd grade and up.
Pick up will be at the main dismismal doors at about 3:45pm. You will need to sign your daughter out of our sign out sheet upon pick up. We will not let your daughter walk out to her car/parking lot alone etc. Thanks for understanding as this will ensure your daughter gets home safely.
If your child is going to CASA we will walk them there after class.
Oct
19th
,
2017
Thu
from
2:45 - 3:45 pm
Little River Elementary School
43464 Hyland Hills Street
Chantilly, VA 20152 Get directions
Room: West Atrium